One of the fastest ways to make a connection with someone else is to offer a warm, genuine smile. But aesthetic problems like chipped, stained or unevenly spaced teeth may prevent you from sharing your smile with the world.
Dr. Chris McDonald offers a wide variety of cosmetic dentistry treatment options to improve how your smile looks. He is gifted with an eye for artistry and technical precision, both of which are essential when it comes to creating a picture-perfect smile. Dr. McDonald will work with you to identify your cosmetic dentistry goals, understand your preferences and bring to life the vision you have for your smile.
Recapture a Beautiful Smile With Cosmetic Dentistry
Cosmetic dentistry can correct a wide range of aesthetic problems — everything from a slight chip on a single tooth to a transformation of all of the teeth that show when you smile. Enhancing your smile through cosmetic dentistry not only benefits your overall appearance, it also boosts your self-esteem and confidence. Improved confidence affects every aspect of life, from professional prospects to interpersonal relationships. Having a beautiful smile can also be a boon to your dental health; when you love your smile, you are more motivated to take good care of it with diligent at-home hygiene practices and regular dental check-ups.
Cosmetic dentistry techniques and materials have advanced considerably for results that look more natural than you can imagine and last a long time. For instance, the dental porcelain used to create veneers has improved over time and is now extremely strong, adheres well to the teeth and looks like natural, healthy tooth enamel. With the proper care, these porcelain restorations can last problem-free for many years.
Cosmetic Dentistry Treatment Options
Dental bonding
Dental bonding is a quick and cost-effective treatment to improve the appearance of an imperfect tooth. Dr. McDonald applies a resin material directly to the teeth to cover up superficial damage, add length or width to an irregularly shaped tooth or hide small spaces between the teeth. The bonding material is strong, durable and looks like natural, healthy tooth enamel. Another perk of dental bonding is that it does require the removal of any natural tooth structure.
Porcelain veneers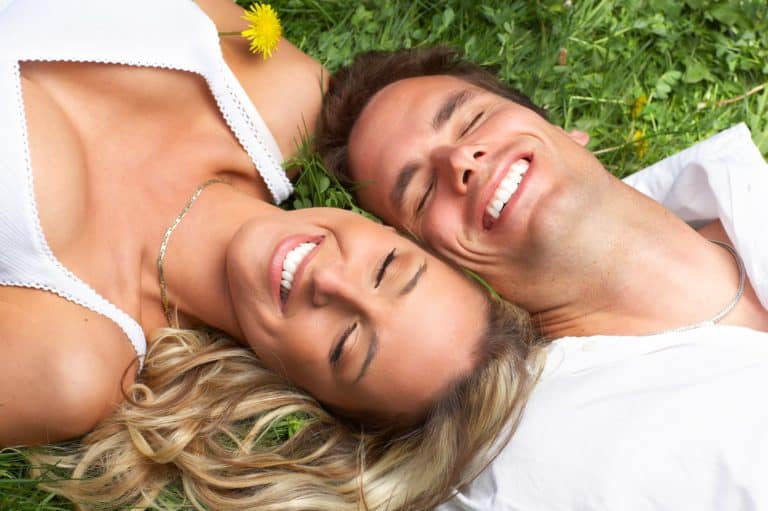 Porcelain veneers are thin pieces of ceramic bonded to the front of the teeth to cover up blemishes and/or improve tooth shape, size or color. Veneers are custom designed and created for each individual patient to match his or her surrounding teeth. A single veneer may be placed over a flawed tooth or a set of veneers may be placed over all of the teeth that show in a smile.
Teeth whitening
Teeth whitening is a mainstay in many cosmetic dentistry treatment plans. Professional teeth whitening uses highly concentrated bleaching gels for faster and more transformative results than what can be achieved with over-the-counter products. Teeth whitening treatment can be performed in our office in less than an hour, or we offer customized trays with whitening gel to whiten in the comfort and convenience of your own home. We use the Opalescence systems for in-office and at-home whitening.
Frequently Asked Questions About Cosmetic Dentistry
How do I know if I could benefit from cosmetic dentistry?
You could benefit from cosmetic dentistry if you desire a more attractive smile.
Can I undergo cosmetic dentistry treatment if I have cavities or gum disease?
You should be in good dental health to undergo cosmetic dentistry. Dr. McDonald recommends filling cavities, treating gum disease and addressing other health or functional problems prior to cosmetic dentistry treatment.
Can restorations like fillings or crowns be whitened?
Teeth whitening does not work on fillings, crowns or other restorations. If you have existing restorations and want to whiten your entire smile, Dr. McDonald can talk to you about your options; he might recommend replacing your restorations and then whitening your teeth to match.
What are some of the advantages of cosmetic dentistry?
By improving the appearance of your teeth and smile, cosmetic dentistry can boost your confidence. Greater confidence can improve many aspects of your personal and professional life.
How long will it take to improve my smile?
Every smile is unique and so is every treatment plan! Total treatment time and number of required appointments varies by patient. Your cosmetic treatment could be completed in a single appointment or take place in a series of visits over a few months.
Does dental insurance cover cosmetic dentistry?
Since cosmetic dentistry is considered elective, most dental insurance plans do not offer coverage. Our practice can discuss different payment options with you up-front so you can choose what is best for your needs and budget.
How long will my improved smile last?
Regular at-home care and routine dental check-ups can prolong the life of your results. Certain precautions can also help, depending on your treatment. If you have had your teeth whitened, abstaining from stain-causing foods and beverages such as coffee, tea and wine can help you maintain your results. If you have veneers, you should avoid biting or chewing down on hard objects like shells or ice with your veneered teeth, and you should not use your teeth to open bottles or packages.
What else can I do to keep my smile looking beautiful?
Protecting your teeth from the forces of grinding or clenching is important, particularly if you have veneers or bonded teeth. Porcelain and composite resin are strong but cannot withstand the repeated forces of grinding or clenching. If you know you grind or clench while you sleep, it is recommended you get fitted for a custom protective night guard.
How can I get started with cosmetic dentistry?
The first step toward a more attractive smile is to schedule an appointment with Dr. McDonald. He will evaluate your teeth and mouth and ask you to describe what you do not like about your smile. Then, Dr. McDonald can recommend the most appropriate treatment option.
Contact McDonald Family Dentistry Today
Dr. McDonald looks forward to transforming your smile with a range of advanced dental services. To request an appointment to learn more, please contact McDonald Family Dentistry by calling or sending us an email.