Dr. Chris McDonald offers the opportunity to reclaim a beautiful, natural-looking smile after dental disease with the placement of dental crowns. Crowns, or "caps," are tooth-shaped coverings placed over teeth affected by damage or decay. Instead of extracting a badly damaged or decayed tooth and replacing it with a false tooth, Dr. McDonald can help strengthen the tooth with a dental crown. A well-made, properly placed crown should look and feel like a normal, healthy tooth.
What Does a Dental Crown Do?
Crowns restore normal form, appearance and function to damaged or decayed teeth. They make it possible to chew and bite comfortably and smile confidently. Crowns also strengthen weak teeth and protect them from further damage.
Dr. McDonald commonly uses crowns to hold together parts of cracked teeth, and to support teeth with large fillings when there is not a lot of tooth structure left. He also uses crowns to cover dental implant posts affixed in the jawbone, and to anchor dental bridges.
Dental Crown Treatment Details
Crowns are made of ceramic, porcelain or metal materials. Usually at least two dental visits are required to plan out and place a dental crown.
First Visit
During the first visit, Dr. McDonald removes any damaged or decayed material from your affected tooth to prepare it to receive the crown. He also takes a digital scan of the tooth. Together, you select the material for your crown based on factors like your aesthetic preferences and the location of the affected tooth. This information is sent to the dental laboratory responsible for constructing the custom crown. In the meantime, Dr. McDonald places a temporary crown over your prepared tooth.
Second Visit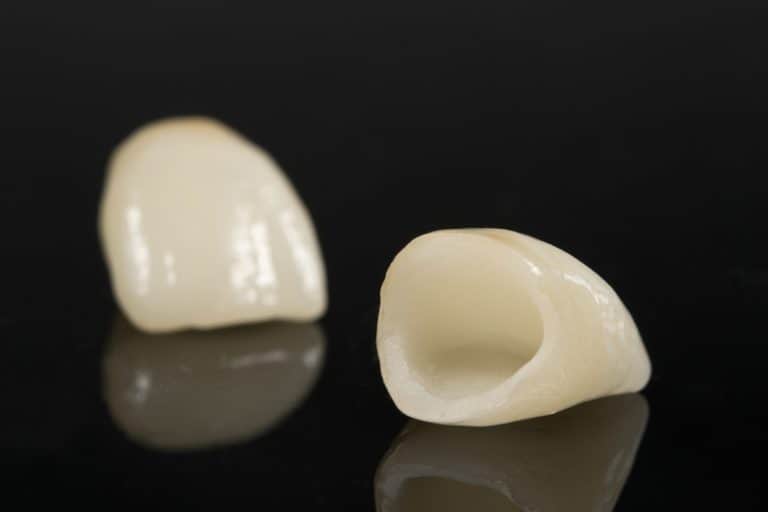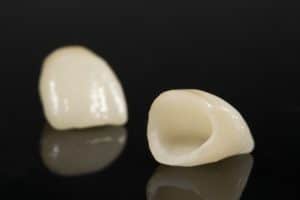 Once your permanent crown is ready, the second dental visit is scheduled. Dr. McDonald removes the temporary crown and positions the custom crown in place. If you like the way it looks and feels, and it does not interfere with the way your teeth fit together when you bite down, Dr. McDonald bonds the crown into place with a strong dental cement.
How to Ensure Best Results
It might take a few days to adjust to your permanent crown. However, once you are used to it, the crown should look, feel and function like a natural, healthy tooth.
You must brush and floss your crown daily and have it checked by Dr. McDonald regularly to ensure it remains intact. You should also avoid biting down on hard foods, ice or other hard objects with your crown, as the forces could crack or damage the restoration.
If you are a known tooth grinder or clencher, you should explore your options of having a night guard fitted to protect your crown (and the rest of your teeth). Night guards help protect your crown from premature wear and tear.
As long as you practice good oral hygiene and avoid biting down on hard objects, your crown can last for many years.
Get More Information About Dental Crowns
If you are interested in restoring a damaged or decayed tooth with a dental crown, Dr. McDonald invites you to schedule an informational consultation at our practice. Call or send us an email today to request an appointment.