Porcelain veneers are an extremely versatile tool in any cosmetic dentist's toolbox. Dr. Chris McDonald fits these ultra-thin sheets of porcelain over the front of the teeth that show when smiling to cover up aesthetic blemishes or reshape the teeth. Not only are porcelain veneers beautiful, they are also quite strong. On the right candidates, veneers can transform a smile and last for years.
When Are Porcelain Veneers Recommended?
Porcelain veneers are often used to:
Cover up stubborn tooth stains or discoloration
Conceal minor chips or cracks
Reshape unsightly teeth
Lengthen abnormally short teeth
Hide worn tooth edges
Rejuvenate worn teeth
Camouflage small gaps between the teeth
Sometimes veneers are used to hide minorly misaligned teeth or slightly crooked or rotated teeth. This is an appealing solution if you do not want to spend a year or more undergoing treatment with Invisalign or braces.
Veneers can be used as a standalone solution, or can be combined with other cosmetic dentistry services for a complete smile makeover.
Gum Disease Considerations
Veneers are only used on healthy teeth that are free of decay. They are not used in cases where there is active periodontal disease. If you are interested in veneers but have untreated tooth decay or gum disease, Dr. McDonald will need to treat those problems before proceeding with veneer placement.
The Process of Getting Porcelain Veneers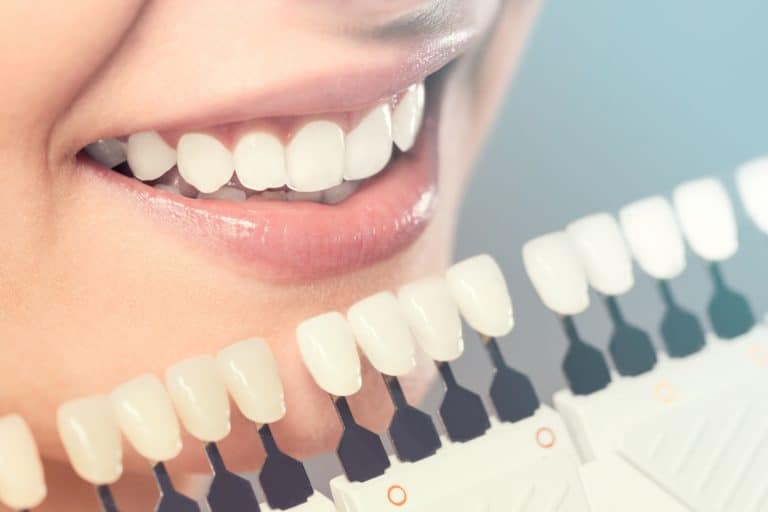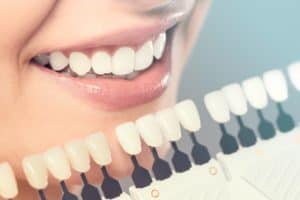 Normally two or more dental visits are required to plan and place porcelain veneers.
During the first appointment, Dr. McDonald prepares the tooth or teeth being veneered by removing a small amount of tooth enamel. This creates room to accommodate the veneers. He removes as little enamel as possible, and this part of the process is not painful because the tooth is numbed.
Next, Dr. McDonald takes impressions of the prepared tooth to send to the dental laboratory that crafts your custom veneer. The two of you will use a shade guide to select the most suitable color for your veneer. While your customized veneer is being fabricated at the lab, you will wear a temporary veneer over the prepared tooth.
Once your permanent veneer is ready, the next dental visit takes place. Dr. McDonald removes the temporary veneer and "tries on" the permanent veneer over your tooth. If you are happy with the look and feel, Dr. McDonald bonds it over the tooth with a strong dental adhesive.
How to Ensure Best Dental Veneer Results
Veneered teeth should be brushed and flossed daily and checked at least every six months by Dr. McDonald. Veneers are strong, but you should take some precautions to avoid chipping or cracking the porcelain material. Do not bite down on any hard objects (e.g., ice, shells) or use your teeth to open bottles or packages. If you have a history of grinding or clenching your teeth while you sleep, get fitted for a custom nightguard to protect your veneers as well as the rest of your teeth.
Veneers are considered irreversible. Since the tooth being veneered is slightly reshaped, it will always need to be covered with a veneer or another restoration (e.g., a crown).
Contact Us for More Information
For more information about porcelain veneers, please call or send us an email today.