Professional teeth whitening can transform the look of discolored or stained teeth in a relatively short amount of time. Trusting your whitening to a dentist minimizes common side effects like tooth and gum sensitivity, and offers more even, uniform-looking results than over-the-counter kits can provide.
Dr. Chris McDonald of McDonald Family Dentistry believes in giving you options in teeth whitening treatment. He is a reliable resource for information on a wide variety of teeth whitening systems. After learning more about you, your timeline and your goals, he can recommend what will work best for your circumstances.
Opalescence In-Office Teeth Whitening
For the fastest results and most dramatic transformation, Dr. McDonald recommends Opalescence in-office whitening. This comfortable, one-hour treatment will leave you with a dazzling white smile. If you have an important event coming up, like a wedding or a class reunion, in-office whitening can make the biggest difference in the look of your smile.
Opalescence uses a powerful 40 percent hydrogen peroxide gel that is chemically activated, so no hot or uncomfortable lights are required during treatment. The bleaching gel is more highly concentrated than over-the-counter whitening products, so it works faster. During an in-office Opalescence treatment, you can relax comfortably, watch your favorite television show or listen to soothing music, while the bleaching agent lifts stains and whitens your teeth.
Opalescence Pre-Filled Take-Home Trays
If you would rather whiten at your convenience in the comfort of your own home, Opalescence Go! might be a more suitable solution. With this system, you do not need to schedule an office visit. You will receive 10 pre-filled whitening trays to wear every day for 20 minutes. The trays mold around your teeth for a comfortable, close fit. You can see results with Opalescence Go! in as little as five to 10 days.
Custom Take-Home Teeth Whitening Trays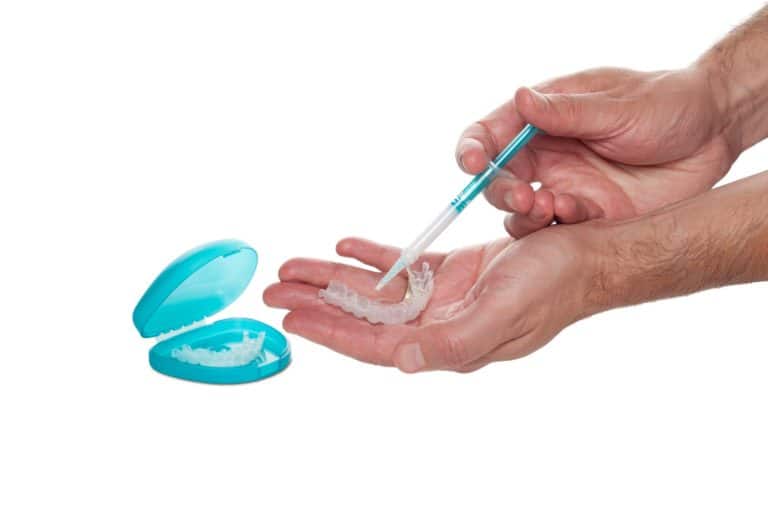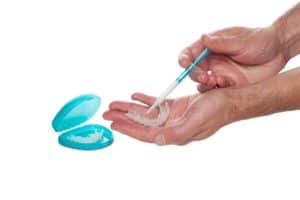 Another effective solution for at-home whitening is reusable custom trays with whitening gel. Having your trays custom fitted by Dr. McDonald means better outcomes. He takes impressions of your teeth to use to craft the trays to the exact measurements of your mouth. Well-fitting trays enhance the comfort, efficacy and ultimate result of treatment. When the trays fit properly, the whitening gel makes maximum contact with your teeth for quicker, more even results. The trays are less likely to slip around in your mouth, and the whitening gel is less likely to leak out of the trays and irritate the soft tissues of your mouth.
At-home whitening with custom trays produces results in about two to six weeks. The trays can easily be taken on the go if you travel. Also, after your initial round of whitening, you can keep the trays and use them periodically to touch up your results. We can refill your whitening gel syringes as often as you wish.
Learn More About Teeth Whitening
If you are interested in lightening teeth stained by smoking, drinking coffee or the effects of the aging process, Dr. McDonald can help. He will explain your options for achieving a brilliant white smile and help you select the treatment option that is best for your needs. Please contact McDonald Family Dentistry by calling or sending us an email.